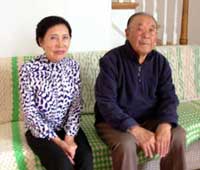 I am 87 years old, and my wife is 81 years old. I have one sister and one brother, and my wife has two sisters in North Korea.
We own a house in Chicago, and it is getting harder for us to maintain the house. But we refuse to give up the hope that our brother and sisters in North Korea will come to the United States and live together with us in our house some day.
The letter from my younger brother in North Korea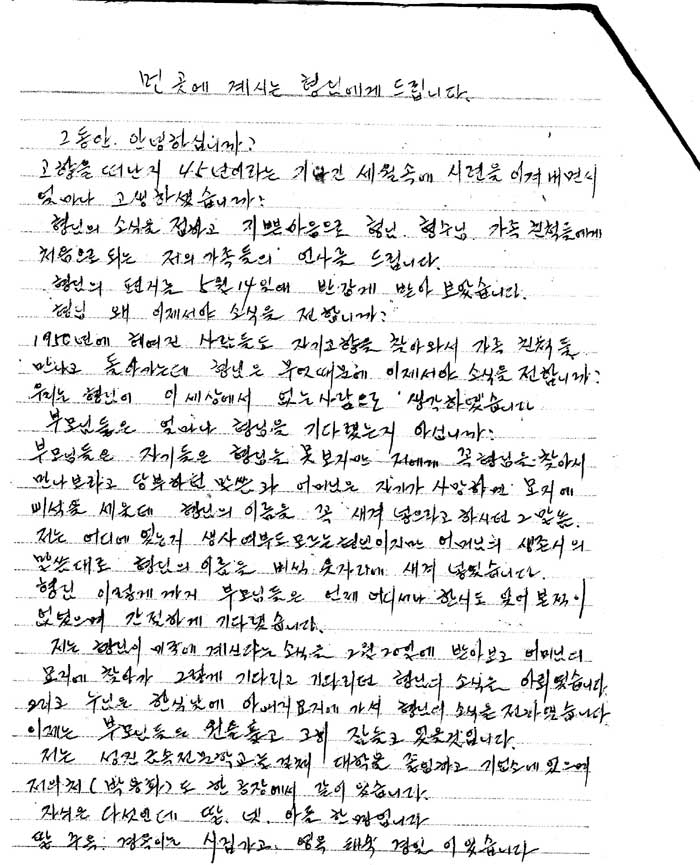 Dear Elder brother who is so far away from us,
How have you been? It has been 45 years since you left home, and I can't imagine how hard your life must have been for all these turbulent years. We are sending our greetings to your wife and children.
We received your letter on May 14, and we are so happy. But big brother, what took you so long to let us know about you? People who left home in 1950 visited their home to see their family members. We thought you had passed away. Do you know how long our parents waited for you? On their death beds, they told me that it was too late for them to see you again, but I must find you in my lifetime. Mother had asked me to engrave your name above hers on her tombstone, and I did so when she passed away even though I didn't know whether you were still alive or not. There was not a moment our parents didn't think of you. They waited and waited for you.
When I received your letter on February 20, I went to Mother's grave and told her the news she had waited so long for but never received. Meanwhile, our elder sister went to Father's grave on Hansik Day and told him about your news. We are hoping that this will free them from their lifetime of suffering and waiting for you and that they can rest in peace now.